ClounCo Sites
cloun.com
Chaz's Homepage
Trivial Bingo
Official Home Page
The Dry County Drunks
The Band, Elwood...

My Google Reader Shared Items Page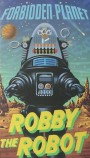 Aug 10, 03:48 PM -- by Chaz
If you are subscribed to my Cassting RSS feed, bear with me. Facebook is in the process of monkeying around with their RSS feeds again. It looks like they've switched over to the new system for
most
of the pages, with a few still broken -- most notably Extras Casting Atlanta. So, there will be some crazy stuff going on with my feed, with a whole lot of reposts that look like they're brand new! So beware!

Commenting is closed for this article.