ClounCo Sites
cloun.com
Chaz's Homepage
Trivial Bingo
Official Home Page
The Dry County Drunks
The Band, Elwood...

My Google Reader Shared Items Page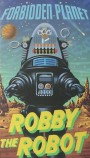 Jun 8, 02:31 PM -- by Chaz
My ire was a tad premature! It turns out that Facebook is transitioning their RSS feeds to a new system and the ECA feed should be working soon!

Commenting is closed for this article.
Facebook Changing RSS Feeds! Read this! Bear With Me -- And Bear With Facebook, Too