ClounCo Sites
cloun.com
Chaz's Homepage
Trivial Bingo
Official Home Page
The Dry County Drunks
The Band, Elwood...

My Google Reader Shared Items Page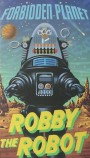 Jun 7, 01:55 PM -- by Chaz
Facebook, in it's never-ending quest to control EVERYTHING about it's user experience, has disabled the EXTRAS CASTING ATLANTA feed. That means it will no longer be displayed on the "Casting" via Chaz page! Sadly, soon all the others will follow.
I am seeking a work-around! Please keep checking back!

Commenting is closed for this article.
For My Technically Advanced Friends Looking for Work as an Extra in The Atlanta Area ALL Should Be Working Soon