ClounCo Sites
cloun.com
Chaz's Homepage
Trivial Bingo
Official Home Page
The Dry County Drunks
The Band, Elwood...

My Google Reader Shared Items Page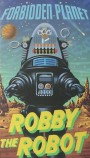 Jul 14, 09:11 AM -- by Chaz
The following video is an open letter to my dear friends at Chrysler, who have been teasing us with a new Jeep pickup for far too long now without making good those promises. From the Gladiator concept of 2005 to the J8 military vehicle and the Nukizer 715, Jeep has shown us time and time again that they could easily do it. They just won't put them on the dealer's lots.

Commenting is closed for this article.
Hello, My Long Lost Lovely Separation of Church and My Sunday Beer