ClounCo Sites
cloun.com
Chaz's Homepage
Trivial Bingo
Official Home Page
The Dry County Drunks
The Band, Elwood...

My Google Reader Shared Items Page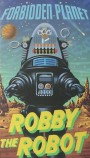 Jun 18, 10:10 AM -- by Chaz
Hello Blog. Have you missed me? I've been neglecting you, I know. I've been busy and I apologize. I've been promising to finish you for far too long now. I swear things will change soon. One day in the near future I will update your graphics and tweak your settings and yes, even add content.
Despite the shiny newness and allure of my Facebook page, I haven't forgotten you. I have big plans for you. In fact, I need you. So don't feel blue. We'll have fun together again. I will let you speak for me. It will be grand!
See you soon, I promise.
Chaz

Commenting is closed for this article.
Fred Eaglesmith -- "Georgia Overdrive" Dear Jeep, I Love You. But…