ClounCo Sites
cloun.com
Chaz's Homepage
Trivial Bingo
Official Home Page
The Dry County Drunks
The Band, Elwood...

My Google Reader Shared Items Page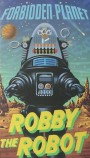 Mar 21, 06:08 PM -- by Chaz
I know. You have concerns. You're worried. I'm not really worried, but then again, I'm a reader.
Because I love you and want to calm you, I contacted an esteemed group of doctors and asked them what we can expect after the inevitable passing of the Health Care Reform Bill. Here's what they said:
Dr. Raymond Stantz: "Fire and brimstone coming down from the sky! Rivers and seas boiling!"

Dr. Egon Spengler: "Forty years of darkness! Earthquakes, volcanoes…"

Winston Zeddmore: "The dead rising from the grave!"

Dr. Peter Venkman: "Human sacrifice. Dogs and cats living together. Mass hysteria!"
I also paged Dr. Howard, Dr. Fine, and Dr. Howard for their opinions, but they have not yet responded.
Take a deep breath, people, and calm the fuck down!! Our Republic will survive and live on…

Commenting is closed for this article.
A Tale of Two (Fatty) Tumors Kirk Readies His Stalagtite for Ruk