ClounCo Sites
cloun.com
Chaz's Homepage
Trivial Bingo
Official Home Page
The Dry County Drunks
The Band, Elwood...

My Google Reader Shared Items Page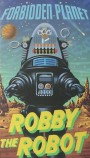 Mar 4, 01:04 PM -- by Chaz
This time they didn't wind up on this humble little bloggy-mcblog-blog through a particular post, but were directed to an entire page. Their search term: "dim bag derll."
Obviously, the misdirected metal head was searching for information about Dimebag Darrell, the late, great guitar shredder from Pantera and Damageplan who was gunned down onstage while playing with the latter. Although I admired Darrell's talent, the seeker, undone by his poor spelling, found no information relative to his search on this site. Perhaps if he does search for "dim bag" again the above link will help him on his quest.
The search was performed from a computer on the Arkansas Public School Computer Network. Certainly his mangled spelling is in no way a reflection of the educational system of that fine state.
Rock on.

Commenting is closed for this article.
Really? A Tale of Two (Fatty) Tumors