ClounCo Sites
cloun.com
Chaz's Homepage
Trivial Bingo
Official Home Page
The Dry County Drunks
The Band, Elwood...

My Google Reader Shared Items Page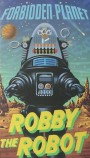 Feb 18, 07:08 PM -- by Chaz
Haven't posted much here in the past couple of weeks.
One reason is my annual winter struggle with connection issues. Every year about this time, my internet connection via Comcast goes to shit. My connection drops frequently although I don't lose cable. Every year I get a service guy out here and he fiddles with the cabling and it comes back. Then when he leaves, it goes back out. Last year Comcast promised me a free "line check," a trouble shooting procedure that may actually have given them the clue that there was a bad amplifier up there on the phone pole (thanks for the diagnosis, Tracy), but on the day of the check it was too cold to climb a ladder so he just fiddled with my cables. This year I'm just fiddling with my own cables (insert dirty joke here). I'm not clueless when it comes to this, so instead of inviting strangers into my home to tell me stuff I already know, I'm just dealing…
During the moments I'm actually connected, I've been fiddling around with this Facebook thing that all the kids are doing. I'm late to the party, I know, but the pestering from friends has won out and I've been spending way too much time there. Funny thing is, I'm not really enjoying it…

Commenting is closed for this article.