ClounCo Sites
cloun.com
Chaz's Homepage
Trivial Bingo
Official Home Page
The Dry County Drunks
The Band, Elwood...

My Google Reader Shared Items Page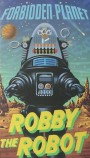 Feb 4, 10:52 AM -- by Chaz
So, Chris Griffin and I are still set to open up for Eddie Spaghetti at The Gravity Pub on Friday night (Feb. 5th), but now there is some confusion as to when we're going to start. It seems that Josh, the owner of The Grav, remembered that I'm playing, but thought I was playing WITH Cletis (the second act up)…  even though Josh and myself hashed out the details as to how long my set would be, what I would need in regards to the PA, etc.
So, even though the tickets -- er, excuse me – the invitations for the private party (available at The Gravity Pub for $18 with some probably available at the door come show night) say the show starts at 9:30, it looks like we're going on closer to 9pm. Maybe before 9, maybe after 9. Maybe at 3pm.
Anyway, to all those who've asked, I have passed on this bit of wisdom: Don't spend $18 dollars to see me. However, if you're a Supersuckers/Eddie Spaghetti fan and want to see Eddie play in a neat little setting, definitely check it out. There will be a few surprise guests and it won't be very crowded as they're only making a few tickets invitations available.

Commenting is closed for this article.
I Like Graphic Novels… The Dogs Are Boring